In our highly competitive and hectic daily lives, we may sometimes forget to even take care of our own bodies and minds.  Goyururi (meaning "relaxed") is a small restaurant in a residential area of Nishiogikubo, Tokyo. We collaborated to make its concept and values, and to visualize the identity as a logo, website, and illustrations.
Goyururi offers "a once-in-a-lifetime" dish plate based on what those who come to the restaurant that day love and want to eat. The organic ingredients and special combinations are not only enjoyable in their taste, but also provide a time for everyone to take a step away from their normal hectic lives and slow down to face themselves.

Logo mark is an illustration of the colorful dish plate, including various tastes and favorites. We also inserted small illustrations(three plates) in the website page.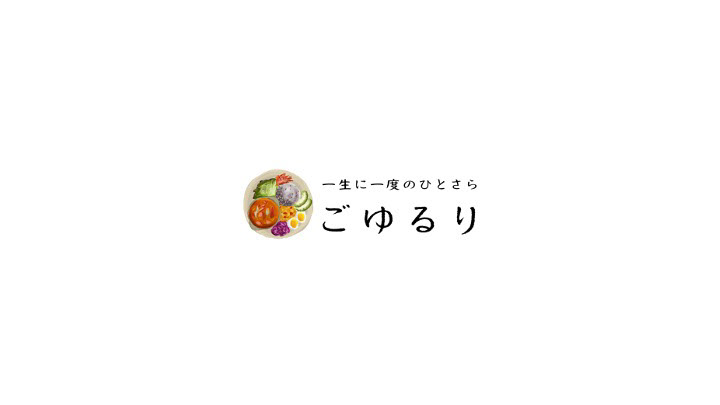 The website contains the stories of those who joined "Only one plate for your loved one" program, offering opportunities to make order-made menu based on original concept and memories, and to send it as a gift.